People
Dacey Bashaw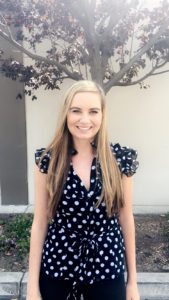 Dacey received her B.A. in Psychology from Cal Poly Pomona and she is in her first year in the Master of Arts, Option in Psychological Research (MAPR) program at CSULB.  Her research interests include aggression, risk-taking behaviors and cultural based treatments, with an emphasis on how these issues impact youth in modern society.  She plans on continuing her education to the Ph.D. level.
During her free time she enjoys spending time with her Chihuahua, Harley, or hanging out at the beach. She also enjoys reading fantasy and sci-fi novels.
Jeremy Feiger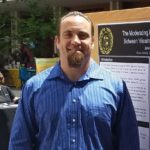 Jeremy received his B.A. in Psychology from California State University, Long Beach in 2016. He is currently a second year graduate student in the Master of Arts, Option in Psychological Research (MAPR) program at CSULB.  He is interested in examining the automatic, biological, and neurocognitive factors that influence aggressive and violent behavior. Additionally, Jeremy is interested in the processes by which clinical conditions such as traumatic brain injury and psychosis can increase risk of violent behavior.
Jeremy also enjoys playing bass guitar, reading, and travelling to new cities.
Joshua Lozano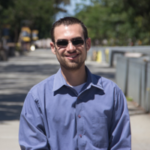 Joshua Lozano is a first year graduate student in the Master of Arts, Option in Psychological Research (MAPR) program at California State University, Long Beach.  He received his A.A. in Psychology at Los Angeles Harbor College and received his B.A. in Sociology and Psychology at California State University, Dominguez Hills.  Joshua's research interests include intergroup relations and understanding factors that influence aggression. His academic aspirations include obtaining his Ph.D. in Social Psychology.
Tatiana Avila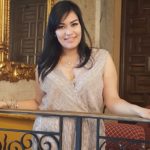 Tatiana received her Associates Degree in Psychology at Cerritos College. She is currently a BUILD Scholar at California State University, Long Beach interested in clinical and social psychology. After completing her BA in Psychology, she plans to further her education in a doctoral program.  Her personal interests include going on road trips, watching psychological thrillers, and loves coffee. She also enjoys baseball, so one of her goals is to visit a new MLB stadium every year.
Luke Jeynes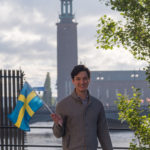 Luke is interested in the field of Behavioral Economics, which synthesizes psychological principles with economic theory. He hopes this field will provide a more accurate picture of how humans behave than the current rational model that is prevalent in economics. If successful, he hopes that this will make political and corporate policies more effective and more efficient.
Outside the lab, Luke enjoys reading history and biographies, photography, and playing the drums.
Vida Kotico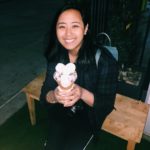 Vida is interested in I-O and Social Psychology. Specifically, she is interested in how the interplay of social influence and personality affects motivation and performance in the workplace. Vida hopes to further her studies and attend graduate school to earn a Master's degree in I-O psychology. In her free time, Vida enjoys reading, photography, and exploring new places with friends.
Gabriela Lizarraga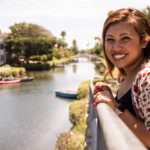 I'm currently an undergraduate student at CSULB majoring in Psychology and minoring in Human Development. I have a desire to be working hand-and-hand with children which will allow me the opportunity to influence the foundation of their adolescence. In the near future, I hope to attain a Master's degree in the field of Social Work.
Nancy Martinez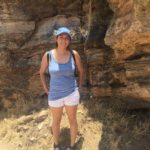 Interested in clinical and counseling psychology. Hope to work in a school, hospital or court setting. Currently work with children on the autism spectrum. Bachelors in psychology, hoping to pursue a PsyD in clinical psychology. Was part of the 2016-2017 Psychology Student Association at CSULB
Personal interests include going to the movies with friends and family, reading and discovering music. Always trying to seek adventure with adrenaline filled sports and activities. Also enjoy doing yoga to help cleanse the body and clear the mind.
Vanessa Mendoza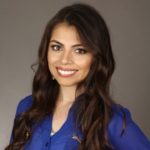 Vanessa is interested in Forensic Psychology and the Law. In the future, she wants to work with the court system and possibly go into assessing whether people are competent to stand trial. She plans to pursue a Master's degree in Forensic Psychology and has her eyes on Law School.
During her free time, she enjoys hiking, traveling, and spending time with friends and family.
Makenna Rivers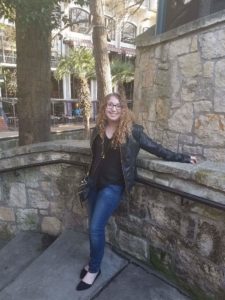 Makenna Rivers is a senior majoring in Psychology at California State University, Long Beach. Her interests are in the areas of drug addiction, mass violence/school shootings, and gender stratification. Makenna is a student in both the Maximizing Access to Research Careers (MARC) and University Honors programs and she is planning to go to graduate school in community/applied psychology or prevention science. In her free time she enjoys going on hikes, watching baseball (Go Giants!), and listening to music while drinking a choice cup of coffee.
Nayely Solis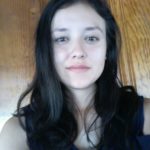 I am a first-generation undergraduate student majoring in Criminology with a minor in Spanish. I am interested in learning the different applications of law and the underlying causes of criminal behavior. I plan to become involved in law enforcement because I want to make a difference in my community. I am interested in working with local or federal law enforcement to pursue my passion to help others.  I love to hike, cook, tak long drives, dance, and rock climb.
Shawn Toyohara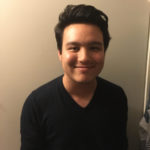 I am interested in I/O Psychology and am looking to forward my education by attending a graduate program after attaining my BA degree. I am entering my last semester of my undergraduate career and will be applying to graduate schools in the Fall.  In my professional career, I would like to assist companies and various organizations with improving working environments and group dynamics in the workplace.  In my free time, I enjoy listening to various genres of music (hip-hop, alternative, etc.), hiking, watching sports, and spending time with friends and family.
Jen Ellison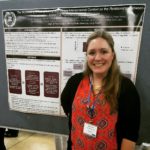 Jen graduated from Arizona State University in 2014 with a B.S. in Psychology.  She worked on the collective rumination and aggression studies and completed her Master of Arts degree at CSULB in 2016.  She now works as a Research Coordinator at the La Jolla Veterans Affairs hospital on a clinical trial treating PTSD and insomnia.  Jen is particularly excited to be helping on a new research study exploring sleep and aggression in veterans with PTSD.  Jen enjoys exploring San Diego!  She visits the beach as often as possible with her golden retriever, Buddy.
Heather Northcraft (nee McLernon)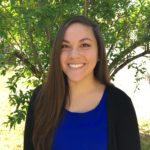 Heather graduated from California State University, Long Beach in 2012 with a BA in Psychology and a BS in Criminal Justice.  Heather worked on projects investigating collective rumination and aggression and also the impact of religion priming on aggression.  She completed her MA in Psychology with an option Psychological Research at CSULB in 2015.  In her free time, Heather enjoys gardening, watching movies, and spending time with her family and her cats.  She is currently working as a survey specialist for the U.S. Census Bureau.
Gianni Geraci Coleman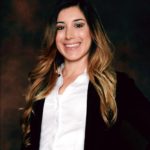 Gianni Geraci Coleman graduated from California State University, Long Beach with a Master of Arts degree in Psychological Research where she trained in Dr. Pedersen's Aggression and Intergroup Relations Laboratory from August 2013 until March 2016.  Therein, she worked on Collective Rumination studies 1, 2, and 3 – all of which examined both personality factors (i.e., trait displaced aggression, trait rumination, and impulsivity) and situational factors that impact aggression.  Her research interests lie in the psychology of the criminal mind; specifically, examining relationships between severe mental illness, abnormal brain functioning, aggression, and crime.  Currently, Gianni works as a mental health professional conducting psychiatric and neurological evaluations of patients afflicted with severe mental illness (e.g., schizophrenia, bipolar, and depression) who are participating in clinical trials.  Gianni enjoys outdoor activities such as hiking and snowboarding, and she especially loves to travel.
Stefanie Northover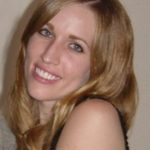 Stefanie was a research assistant in Dr. Pedersen's lab from 2011 to 2012. Since then, she has received a B.A. in Psychology at California State University, Long Beach, and a M.Sc. in Psychology at McMaster University. She is currently a doctoral student in Social Psychology at Arizona State University. Her research is broadly interested in the origins of religion from evolutionary and cultural perspectives; she is particularly interested in religious signaling behavior.
Christopher Gunderson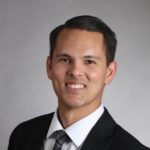 Chris graduated from San Diego State University in 2014 with a B.A. in Psychology and a minor in statistics. While at CSULB, Chris worked on projects investigating the impact of collective rumination on displaced aggression. He completed his M.A. degree with an option in Psychological Research in 2017. Chris is now a doctoral student in the Affective, Social, and Cognitive program at the University of Denver.